Teaching more than just climbing
Climbing changes your perspective in more ways than you'd imagine.
Kids who go through our programs gain:
Problem solving skills
Resilience and techiniques to work through failure and frustration
Adult mentors
Responsible focused peer relationships
And more
Click a link for more information about:
The goal of summer camp is FUN! Whether your kid is climbing for the first time, or has been exposed to climbing throughout their life, this camp is for them! Our kind and engaging counselors provide a safe environment for growing both physically and mentally.
Every day is packed full of topics such as climbing techniques, route setting, belaying, knot tying, yoga, and more. Of course, there's all the good stuff of summer day camp, too: fun games, new friends, and developing a love for climbing.
For our current Camp schedule and rate list, please click here!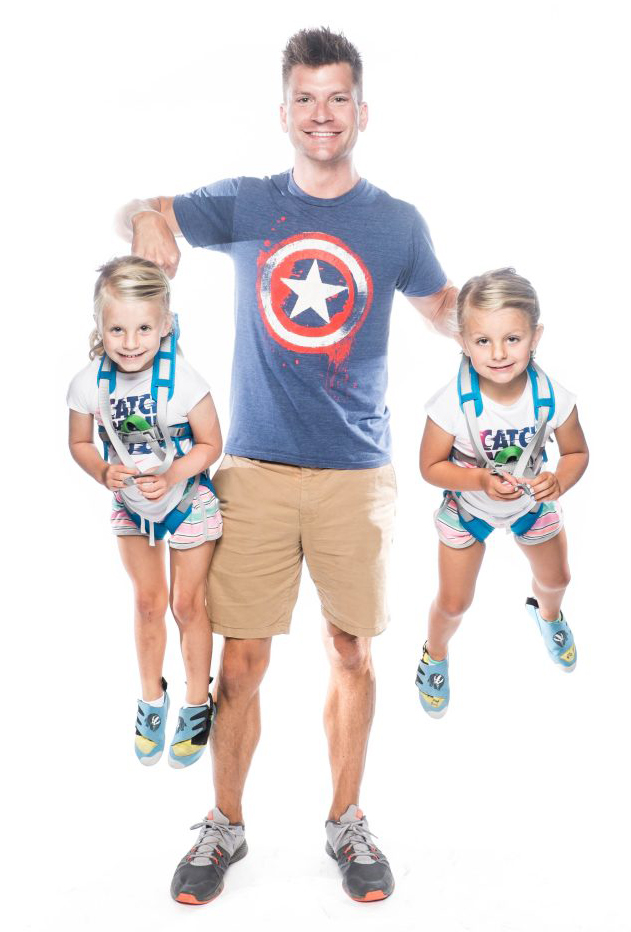 BABIES & TODDLERS CAN CLIMB TOO!
Did you know children climb FREE if they're under 7 and you're a member? Kids under 3 are free with paid adult passes.
Our youth climbing teams are dedicated to providing a fun and safe environment for athletes to thrive and kindle a passion for climbing.
Climbing is a lifelong sport that offers opportunities unique to other options for physical and mental growth. Our coaches committed to inspiring development of confidence, strength, kindness, and body awareness in a fun and challenging environment.  
The programs are developed for all abilities, goals, and backgrounds.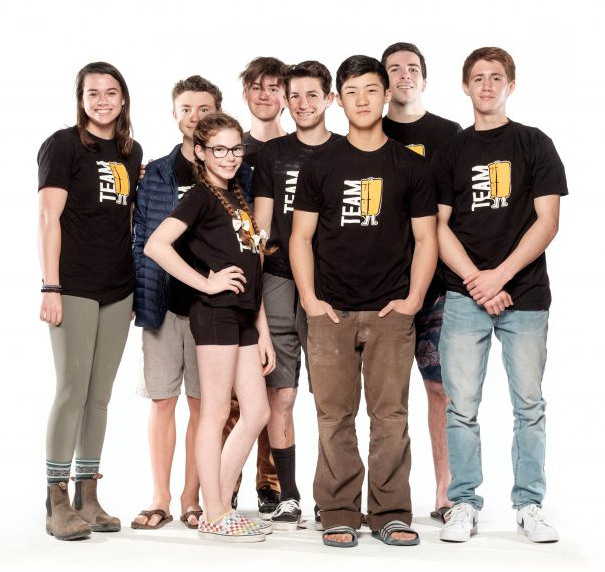 YOUTH COMP TEAM TYPES
REC TEAM
The recreational team offers a non-competitive setting to develop a love for climbing with other young climbers. We teach the basic techniques necessary to become a well-rounded climber in a social, relaxed environment. This team typically ranges from elementary to middle school age youth and has an all-around focus on climbing, friends, and fun! $110/mo at The Pad & $120 at Origin (includes membership)
PRECOMP TEAM
The pre-competition team is for middle school to high school age athletes who are ready for a more serious and challenging physical and mental routine. Team members will have opportunities for competing locally and regionally while learning more advanced skills required to perform their best. Our coaches focus on nurturing well-rounded athletes while continuing to provide a fun, social climbing experience.  $140/mo at The Pad & $159 at Origin (includes membership)

COMP TEAM
Our competitive climbing team is focused on supporting motivated young athletes, ranging in age from middle school to high school. In a fun and safe environment, our athletes learn the importance of dedication, mindset, and self-improvement. They will learn to push their limits and follow their passions. Our excellent coaches create rigorous, structured physical and mental training programs to prepare our athletes to be confident in their ability. This team follows the competition season structured by USA Climbing's local, regional, and national climbing competitions.  Invitation from coaches only. Time, Travel, and financial commitments are required to be involved in the youth climbing circuit. $180/mo at The Pad & $179 at Origin (includes membership)
Minimum external financial commitment: USAC membership, $180/year,  Local competition fees at $30/comp
For our current Team practice schedules, please click here!
PRIVATE COACHING SESSIONS
Is your child super driven and ready to take their climbing to the next level? Or do they respond better when coached in a more private, one-on-one environment?  We can help! We offer private coaching sessions for $50/hr. Find out more at the front desk!
CORONAVIRUS POLICY
The safety of our campers, staff, and community is the highest priority. We are taking all precautions recommended by the CDC, state, and county officials. Here are the specific protocols we and our participants will be following:
At The Pad SLO/Santa Maria – Click Here